The Vale Crematorium in Luton which opened in 1959 was to receive a major refurbishment facelift which would see the internal and external works increase its capacity, along with the construction of a brand new office block for its staff. The finish was to give the site a modern and up to date look, incorporating glass screens, coloured panels and bespoke glass canopies and handrails, which would improve access for the public. However works stalled when the developer went into liquidation, which left the project at risk.
Building and Technical Services (BTS) stepped in to complete the works. There are always challenges taking over works from a previous contractor, but this was compounded as the site was still partially in use and the project was behind its intended programme.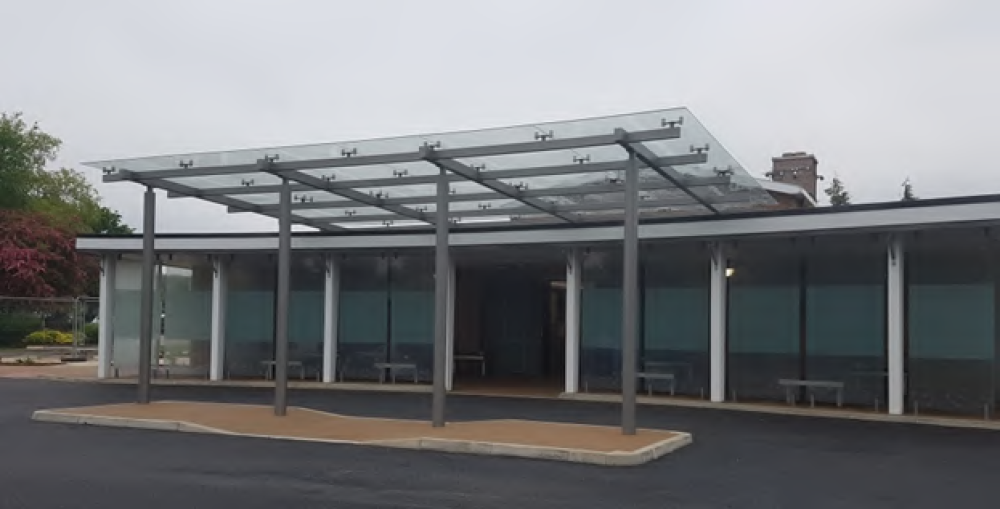 We had to act fast and bring defective workmanship to the attention of the client, along with offering solutions for the remediation works. Then the task of negotiating with suppliers and sub-contractors that were involved with the project to see if you could keep them on board, seeing the project through to the end.
With a new programme in place, works resumed successfully hitting the new handover deadline so that the Vale could re-open and offer the services back to the community.
With high praise received for the dedicated BTS team that worked tirelessly to ensure that the project was delivered, there was a personal achievement for Adam Nicholls who won the 'Employee of the Year' award. His attitude, determination and attention to detail influenced the final outcome of the works.